The Automotive Industry in the Era of Sustainability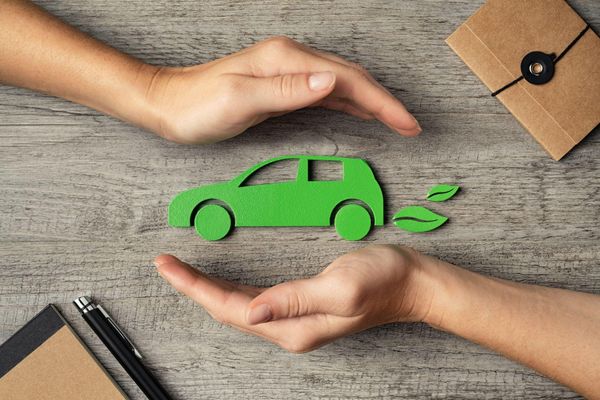 The heightening environmental awareness paved the way for growing concerns and actionable steps to respond to climate change and ecological degradation. Environmentalism has increasingly become a key consideration among consumers, shifting their behaviour to embrace sustainability in their purchasing decisions. Government, businesses and shareholders are pressured to mirror this change by incorporating and even prioritising sustainability in their policies and operations.
The automotive industry is up for radical upheaval. As it enters a new world of technological possibilities, automakers can better embrace sustainability. Discover in detail what the sustainable revolution of the automotive industry entails.
Sustainable Evolution of the Automotive Industry
Historically, the automotive industry has been far from being sustainable. Traditional assembly-line manufacturing processes in the automobile sector use large amounts of energy, raw materials, plastics, labour, all while leaving behind a massive carbon footprint as well as toxic waste. Unfortunately, it does not end there. Conventional cars require fossil fuels to operate, which further aggravate environmental issues. In fact, an AIP Conference Proceedings 2017 report has shown that road emissions make roughly 50 per cent of the transport sector, which translates into 7 per cent of the global CO2 emissions. It is safe to say that this percentage has since risen.
The shift in consumer behaviour prompted business leaders to change gears and rethink how they operate. Both big and small industry players will need to reevaluate their processes at every stage - from the design stages, procurement of materials, manufacturing process, supply chain management down to end-of-life vehicle management.
However, to have a successful overhaul of this magnitude is impossible. It requires multiple hands and the cooperation of all industry players in order to create a substantial difference.
The Arrival of Electrical Vehicles
In comes electrical vehicles (EVs). The face of sustainable revolution in the automotive sector takes the shape of a vehicle that is powered on electric power. The main selling point of EVs revolves around the idea that the majority of these vehicles tend to produce significantly fewer planet-warming emissions.
Lithium-Ion Batteries and Lithium Extraction
Whilst this is a step worth celebrating, many are still concerned about the actual environmental cost of EVs. For one, the standard for modern battery EVs uses lithium-ion batteries as they boast longevity and are excellent at retraining energy. However, lithium extraction involves deep drilling into salt flats to pump salty, mineral-rich brine to the surface. Aside from destroying the local habitat, such invasive procurement methods also pollute rivers and more.
The proposed solution to help alleviate this problem is recycling lithium-ion batteries. Despite the several unaddressed issues regarding the physical components of lithium-ion batteries and the efficiency of the recovery process, scientists are confident that this is the right way to move forward, especially when lithium batteries are set to become more prevalent in the near future. Once the industry can navigate the technological constraints, economic barriers, logistic issues, and regulatory gaps, it will be a revolutionary breakthrough, which will significantly aid in the transition away from fossil fuels.
The Source of Electricity
To truly reap its environmental benefits, it all depends on how much of the energy used to charge up those plug-in vehicles is derived from fossil fuels. Opting for an EV for lowered road emissions would be counterproductive when the energy used does not come from an alternative source. Plus, electric grids still have a long way to go in terms of being clean before EVs can truly be emissions-free.
Fortunately, there is good news. Most countries are championing cleaner electric grids. In the United States alone, several hundreds of coal plants have retired to make way for lower-emissions alternatives like natural gas, wind, and solar power. The auto industry is also following suit by working closely with the oil and gas companies focused on developing EV charging stations and other fuel alternatives to support the evolving mobility sector.
Moreover, government agencies are proposing new directives to propel companies towards a sustainable future. For instance, the European Commission has proposed a 55 per cent cut in CO2 road emissions and a 100 per cent cut by 2035. This makes it almost impossible for fuel-powered vehicles in the European Union. Coupled with various carbon taxes, incentives, and subsidies, the transition to carbon-neutral road emission looks promising.
As a result, electric and, by extension, EVs have generally gotten much cleaner and are likely to get cleaner.
Taking a Step Into a Sustainable Future
The climate emergency has prompted the automotive industry to make drastic changes to secure a sustainable future. While it may not be the ideal solution, EVs are a step closer to achieving a carbon-neutral future.
If you wish to do your part, Zion Auto Gallery is a premium car dealership in Singapore that takes pride in having an extensive selection of export and import cars, including plug-in vehicles. If you wish to learn more, do not hesitate to book an appointment to have a quick consultation.